What Is a Certificate of Destruction?
All businesses and homes across New Jersey have a need to shred their private documents. The consequences of carelessly tossing a few confidential documents without shredding them could be dire. So how can you be sure that your information doesn't get into the wrong hands?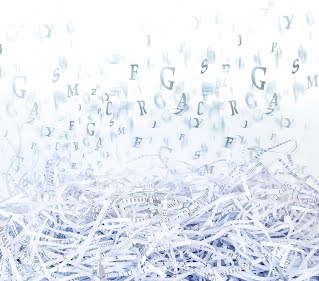 If you are looking for document destruction services in Trenton, you have many different options, and you can choose the one that offers the best fit for your business' needs. Whether you prefer the convenience and added security of mobile shredding, or if you need the power and efficiency of an industrial shredder at a secure off site facility, it's important you can ensure that your documents have been completely shredded.

One of the major benefits of mobile shredding it that it allows you to watch your documents or devices being shredded right at your Trenton location. Because you may witness the shredding of your documents, this adds an extra layer of security compared to other services. But even this visual confirmation of the shredding process is not sufficient in assuring that your and your clients' information was totally and completely destroyed.

The most certain valid form of insurance comes in the form of a Certificate of Destruction. This is the only thing that will protect you in any possible legal situations. Furthermore, you must be able to trust the company performing your shredding services. This should be a deciding factor when choosing a shredding service provider. At Trenton Shredding & Records Storage, our contractors are required to abide by all federal and New Jersey privacy and data destruction laws.

What's on the Certificate of Destruction?
After every shredding service performed by Trenton Shredding & Records Storage, you will receive a Certificate of Destruction. This document provides the details of your service, including the date, amount, type, and location of where your materials were destroyed. The certificate also contains a more in-depth description about your shredding experience:
A transaction code that can be used to reference each individual service
Names of any witnesses to the destruction
A reference to the terms and conditions of both companies regarding their destruction processes
The Transfer of Custody of the materials being destroyed from the client to the contractor
If there are ever questions related to the security of the documents you've shredded, the Certificate of Destruction serves as physical, detailed evidence of their proper destruction. If you are ever sued or audited, this certificate is what ensures your protection. The more details your certificate contains, the better off you are.

Contact Us for Free Quotes on Shredding Services in Trenton Today!
If you're interested in a shredding service but aren't sure where to start, you're in the right place. Trenton Shredding & Records Storage is dedicated to providing secure data destruction service options to homes and businesses in New Jersey.
Simply request a free quote or give us a call at (609) 920-0306.